Collaborating With local Business
Supporting your Employees
We are providing essential food items to our local Northamptonshire community throughout these difficult times.
Did You Know?
We are already providing food to normal working employees who need short term relief. We have discovered many normal working families, lone parents and individuals in our community have months where they cannot afford food on top of their normal household bills.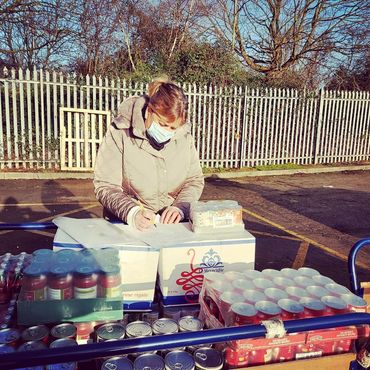 Join Us
Financial Support
We provide short term relief to workers, families, individuals, and lone parents that do not qualify for food banks. We have a central location in Rushden, where people can pick up their food or we can deliver to your premises. We need financial support, so that we can support your employees and their families.
Employee Engagement
HUNGER is a real problem for your workforce – higher stress levels, less concentration, inaccuracy and decreased productivity. Second only to sleep, nutrition is the most important factor to keep focused.
You can help your employees eat nutritious, good food by supporting BAK UP CIC in their deliveries to your employees.
Hope to hear from you soon.
Prince Caesar
Director